Leap of faith – Switching to Salesforce as a career
We are in 4IR(4th Industrial revolution) everything from technology to consumers is changing at an unimaginable pace. If you are not working on 4IR things listed below you are at risk in your career a few years down the line.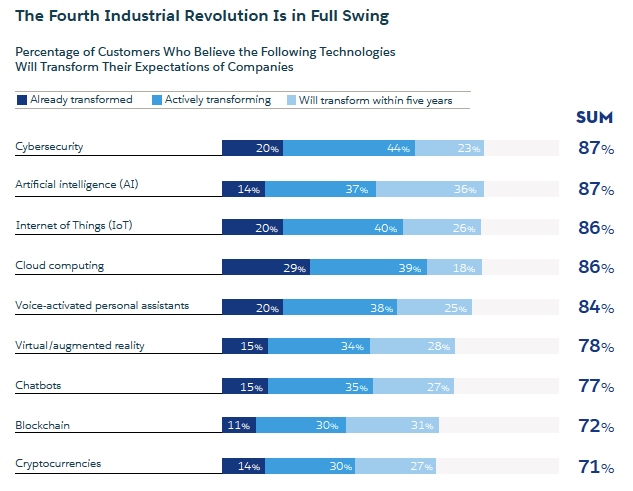 Read this post for more stats and details: https://www.salesforce.com/blog/2018/12/what-is-the-fourth-industrial-revolution-4IR.html
With this rapid change in technology reskilling and upskilling is a must, check this presentation about the state of job cuts, and firing in the IT industry.
Why Salesforce is the correct career choice?
Here is a quick recap from the above video:
Salesforce is a leading Cloud Computing Platform(SaaS/PaaS).

Salesforce's among

World's Most Innovative Companies

For 8th Consecutive Year – "

Forbes

".

Salesforce is

4IR

(

Fourth Industrial revolution

) ready, with their suite of offerings covering IOT, Blockchain, Chatbots, AI, Voice-Activated Assistants, etc.

IDC

(International Data Corporation) says:

58.8%

increase in Growth of Cloud Computing Software by 2022.

3.3 million

new jobs by 2022, in Cloud Computing by Salesforce customers.

5.5 Lakh jobs

in India by 2022, by use of Cloud Computing and Salesforce ecosystem.

Salesforce salaries are on a much higher side as compared to other tech or platforms.
How can you make the move?
Team concretio is happy to be part of this transition. We are quite proud of the way we helped so many engineers/developers from diverse backgrounds in PHP, Javascript, Java, and .NET, etc to make the right career move. Check the following video to see how you culturally align with us?
Here is a quick checklist to recap the key points
Good programming skills in your current tech i.e. either Java, Javascript, PHP, Python, or .NET, etc.
Team player attitude is very important, especially the habit to give respect and credit to your peers and juniors both.
Always learning attitude is key to succeed finally, as Salesforce is rapidly changing along with the technology landscape.
If you clear our interviews, we will give you a 1-month training in Salesforce, followed by assignments, and mock projects over a span of the next few months.
Our differentiators
Culture is not what is shown on social media, it's not just a simple / single word. It's a cautious regular effort, that we feel is required from management, HR, and every employee to make sure the workplace is uplifting your abilities. Following are some key points which differentiate us:
Paymasters

We believe in

giving a top salary to the top talent

. Our pay packages are always the best in the industry.

Your credit – Your Show

No experience barrier for deserving candidates

to handle projects and client interaction on their own. You own the success and all accolades for a well-delivered project.

360* Grooming

Tech skills, you will be working with industry experts and the most challenging clients.

Soft skills improvement

, via in-house presentations and support to present in meetups.

Passionate towards Certifications

Based on interest, you will get at least 1-3 certs to crack/year.

Fully sponsored by Company.

WFH, Flexi-Timings, 5 days a week

Everyone quotes "Work-Life Balance". We try our level best and negotiate with clients to avoid weekend work, excessive late-night calls, etc.

WFH and Flexi-Timings

Leave encashment on

1 day full gross salary

If an employee is investing his full day in the company, the payout should be equal to a full day gross salary, not just the Basic component.

Our Motto

: Do

good work

,

Relax

, have

Fun

& build

Bonds

for a lifetime.

Coming to the office is not just work for us, we need to unwind, relax to deliver top quality.

Our monthly fun activities give the HR team, management, and rest of the team to come on even playgrounds to do some fun tasks together.

We go for the best hangout places in town to reconnect / bond with colleagues out of the usual office environment, on a bi-monthly basis.

To take a break during the day, we love playing board games, or video games on Playstation.
Our company and leadership
Here is the company briefing:
Incorporated in 2014.

100% focused on the Salesforce Platform.

Two-tier Salesforce partners (ISV & PDO).

Two offices, Jaipur and Gurgaon.
Strong leadership – Abhinav Gupta
15+ years

of Industry experience in a variety of technologies like Microsoft, Java/JEE, iOS, Web, and Salesforce.

1st from India

to be awarded as

Salesforce MVP

(Most Valuable Professional). Renewed the title

8 years

in a row.

Popular blogger and author of internationally selling book on Salesforce.

Speaker at various national and international cloud computing events, like local meetups, community dreamin events, and Dreamforce.

Judge of 1 million $ hackathon at Dreamforce.
Is this the right time?
We trained professionals from other backgrounds with experiences ranging from 1 – 10 years. It's never late to make the right career move, take a leap of faith and apply with your latest resume here: hr@concret.io